ARTICLE AND UPCOMING EVENT FROM A SISTER RESOURCE
Corrupt Courts & Families Torn Apart:
​Then & Now
In the media we have been seeing or hearing descriptions images of children alone — some as young as three years — in front of judges, conducting hearings on whether they will be deported South, outside of this nation's borders.

The images are exquisitely heartbreaking, combined with knowledge of the wider process of separating families seeking asylum. The current administration's policy and practice has resulted in a public outcry and public refusal to allow this cruelty to continue. The court-ordered deadline for the current administration to reunite families has come and gone, with some families reunited, some not, and many lost to the chaotic system that increases the cruelty of this system.

While unacceptable versions of this approach to our immigration system ...
Read the rest of the article HERE (Click SHOW EMBED to read entire article)
By Rev. Karen G. Johnston, Unitarian Universalist Minister

Today is August 1, which is an important date in the story of the Lost Souls Public Memorial Project -- 200 years ago, the 3rd and final boat of the Van Wickle Slave Ring sailed. There was activity in October that was semi-thwarted, and at the end of October/early November, 1818, this activity was brought to a halt by public outcry.

Here is a link to a reflection I wrote... It connects some of this local history with what we have been seeing in the separation of families at the border. Please share this on your social media feeds and continue to keep up the visibility of our Project.

Remember: next Tuesday at 7 pm there is a Planning & Sparking Meeting, where we will hear about progress on the design, the site visit at the Municipal Complex, where we are at with the grant application, and plans this fall for community education and brainstorming more.
We welcome new folks to take part in this effort.
LOST SOULS PUBLIC MEMORIAL PROJECT
LOST SOULS PUBLIC MEMORIAL PROJECT
Meeting
Tues. Aug 7th 7-8:45 pm
@
Unitarian Society, a Unitarian Universalist Congregation
176 Tices Ln, East Brunswick, NJ
Click Here for Event Info
---
Powered by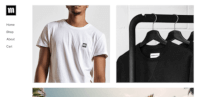 Create your own unique website with customizable templates.